Brokering Consensus on Trade within the Multilateral Trading System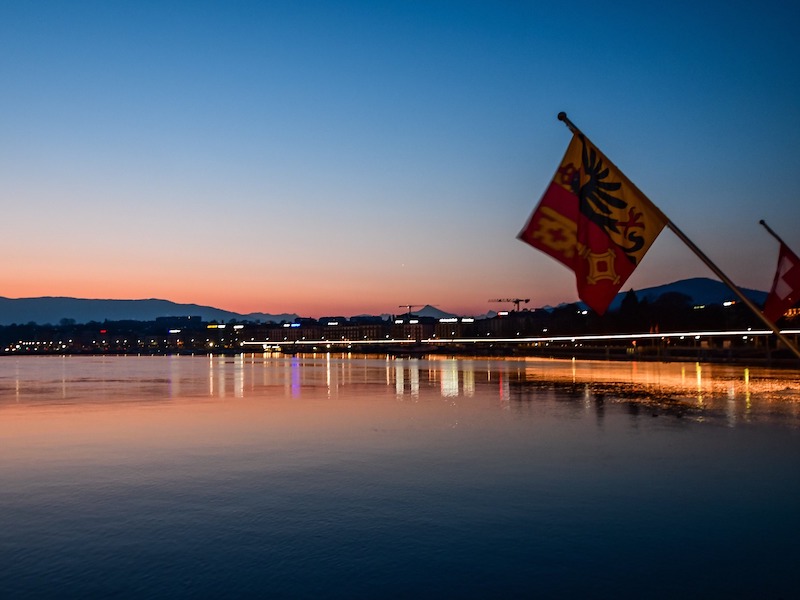 Established in 2016 in Geneva, the Friends of Multilateralism Group (FMG) is a non-profit think tank of independent experts firmly committed to promoting multilateralism and shared growth within the multilateral trading system (MTS).
FMG endeavors to buttress efforts by Members, both delegations and capital officials, on WTO reform and other issues of importance to the MTS and help restore the centrality of the WTO in the global governance of trade and investment. FMG and its members seek to provide high-quality, independent and expert advice through a series of activities and products, including research, debates, consultations and policy advice, to help build a positive eco-system that identifies and supports potential compromises and landing zones for a sustainable multilateral trading system.
The WTO faces short-term threats and long-term challenges. Both need to be effectively addressed with effective reforms inspired in a shared long-term strategy. Therefore, the focus of FMG will be WTO reform under discussion by members, addressing both short-term threats and long-term challenges through analysis, dialogue and action-oriented proposals.
Depending on the development of the system and demands of members, FMG can also take upon new tasks beyond WTO reform. Based on this rationale, the FMG will focus on the following set of subjects (a "living" list):
Global Trade Governance
Best practices for better transparency and deliberation of the WTO
Multilateral structure and plurilateral initiatives
Dispute settlement, in particular potential landing zones for both a quick resurrection of the appellate body and long-term challenges
Empowerment of the Secretariat to better its informing and facilitative role
Engagement of civil society on WTO reform
Leadership Role of Major Players
Trade tension among major players and its impact on the multilateral trading system
Rebalancing of rights and obligations
Integration of Developing Countries
Particularly the LDCs among them, into the global trading system
Free and Fair Trade
Fisheries subsidies
Subsidies, state intervention and distortions
Regulatory coherence and global supply chains
21st Century Issues:
E-commerce, including the plurilateral negotiations
Investment facilitation
MSMEs
Gender equality and women empowerment
Redefinition of traditional subjects in the new context, such as labor and environment standards, trans-border data flows, rules of origin for online services or goods, etc.
In-depth research and pertinent policy advice
FMG will use its own expertise and draw on external expertise to produce policy-papers and proposals, as needed. Drafts will be reviewed and discussed among FMG members to cover all possible angles and promote a collegial view on the subject matter.
Open debates and discussions
FMG will convene all stakeholders, including governments, private sector and civil society, to discuss its policy-papers and proposals.
Targeted follow-up communication and consultations
FMG may also host small group or individual consultations with key members, including officials from capitals, to allow for candid exchange of views and test potential landing zones.
Follow-up conclusions and further advice on landing zones
Finally, FMG researchers will fully review the results of above engagement to further improve the research and policy advice, in particularly on potential compromises and landing zones.
Former Deputy Director-General of WTO and former Permanent Representative and Ambassador of Chile to the WTO
See More …

Fellow, Asia Global Institute, University of Hong Kong (2015-present)
Visiting Professor, Faculty of Business and Economic, University of Hong Kong (2015-2019)
See More …

Former Head of Division of Permanent Mission of China to the WTO and Emeritus Professor of University of International Business and Economics (UIBE) and Wuhan University (WHU) of China
See More …

Mia Mikic is a trade economist with a keen interest in sustainable development and with a proven track record and experience in academia and international civil service.
See More …

Stuart Harbinson served as a senior Hong Kong government trade policy official and negotiator in the 1980s and 1990s.
See More …

Sherry M. Stephenson is an international trade policy expert. She is currently the Services Convenor for the Pacific Economic Cooperation Council (PECC), and has been a lead author or co-author in various THINK 20 Policy Briefs for the past three years.
See More …

Alan Wm. Wolff is a distinguished visiting fellow at the Peterson Institute for International Economics. Until joining PIIE, he was Deputy Director-General of the World Trade Organization (WTO).
See More …

FMG is co-founded by Alejandro JARA and Xiankun LU. Other than its members listed below, FMG also engages extensively external independent experts, as need be.
Some representatives of related international organizations are also invited in their personal capacity, as "Friends of FMG" (FFMG), to enrich the discussions and bridge effective message-passing with such organizations. It is underlined that Members of Friends of FMG are participating in their personal capacities and their views or opinions do not represent the organizations that they are associated with.

Sean DOHERTY
WEF, Head of International Trade and Investment System Initiative, Member of the Executive Committee
See More …

Andreas ESCHE
Director of the Megatrends Program and Member of the Management Committee at the Bertelsmann Stiftung in Gütersloh

See More …

Anabel GONZÁLEZ
Anabel González is Vice President for Countries at the Inter-American Development Bank.
See More …

     Niall MEAGHER

Executive Director of the  Advisory Centre on WTO Law (ACWL)
See More …

Sacha SILVA
Sacha Silva is Chief of Staff in the Office of the Executive Director.
See More …

James ZHAN
James X. Zhan is senior director of investment and enterprise at UNCTAD.

See More …

Michele RUTA
Deputy Chief in the Strategy and Policy Review Department of the International Monetary Fund
See More …

Olaf WIENTZEK
Director of the Multilateral Dialogue Geneva of the Konrad Adenauer Foundation (KAS)
See More …

Nathalie YAN
Office Manager of FMG, Main Contact

Email Address: nathalie_yan@163.com
ee